Park-Like
Chris Carl
04 Jun–02 Aug 2019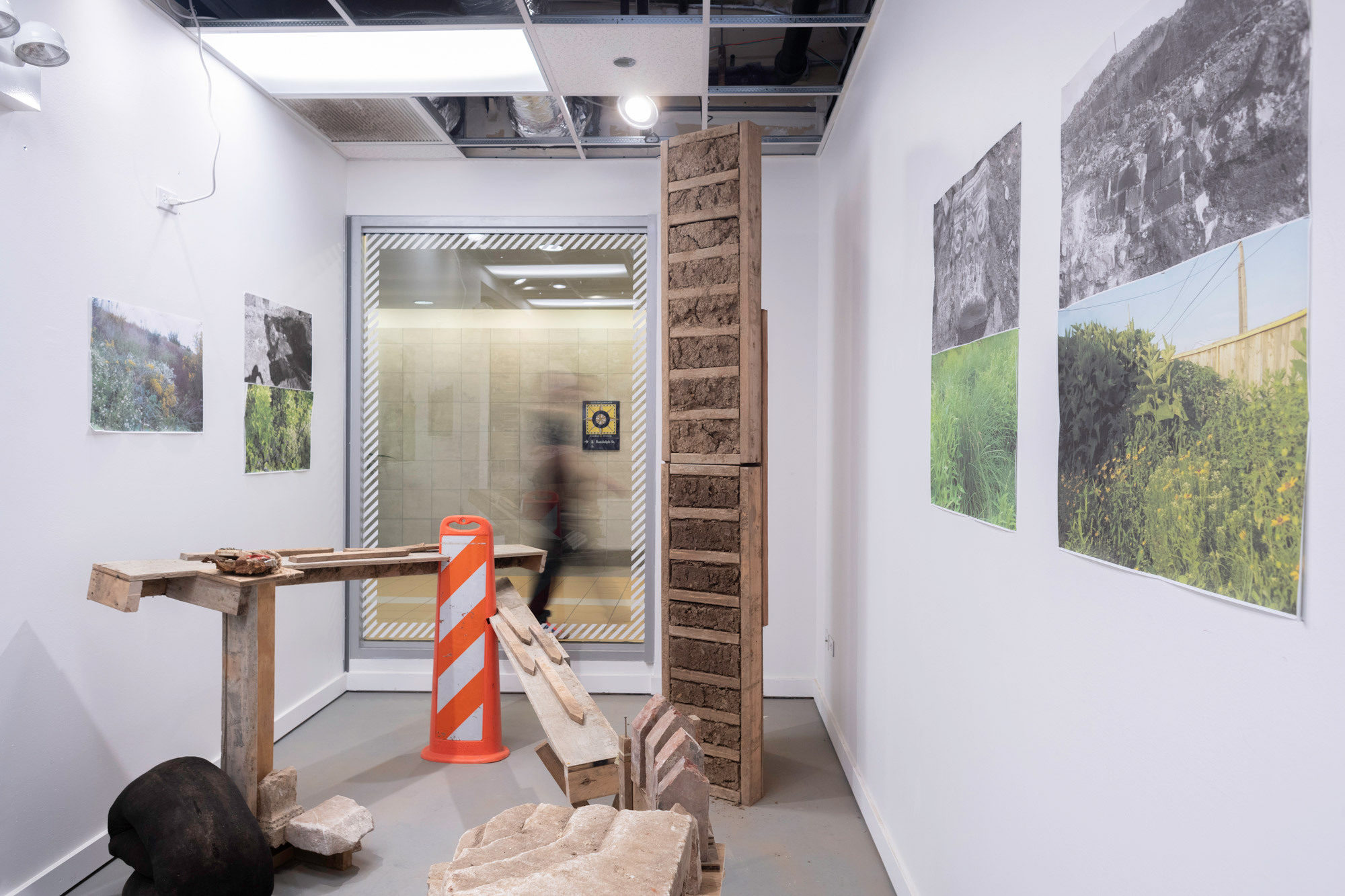 Based in Granite City, IL, Studio Land Arts is a collaborative practice founded by Chris Carl after completing the Master of Landscape Architecture program at the University of Illinois in 2014. As an artist-designer-builder, Carl pursues hands-on engagement in all aspects of his work. He believes that art (exploration), design (seeking solutions), and craft (actualization) form an ideal triad through which to negotiate more resilient and meaningful relationships with and between the built and natural environments. As gardeners and craftspeople, as well as designers and draftspeople, participants in Studio Land Arts are well practiced and capable of a full range of construction and landscape services, with particular interest in the production of unique, street-level, green infrastructures, such as rain gardens and native plant installations, and their continued proliferation with the urban landscape. Studio Land Arts also engages directly with users and communities throughout the process of development and actualization.
The Pulitzer Arts Foundation in St. Louis, MO, recently commissioned Studio Land Arts to transform a grass lot across the street from its building into an inviting green space, which will open in summer 2019. Part archaeology, part land art, part rain garden, the resulting work—called Park-Like—utilizes creative landscape techniques to absorb stormwater runoff and reduce impacts on urban drainage and sewer systems. The sustainably-designed garden will also serve as both a site for educational programs and a new neighborhood space for the public to enjoy.
Studio Land Arts is part of the Granite City Art and Design District (GCADD), a consortium of creative project spaces located on the 1800 block of State Street in downtown Granite City, IL. For more information, visit studiolandarts.com and www.gcadd.org.
Photos by Nathan Keay