Massimals in the Loop
Jason Scroggin
20 Dec–15 Jan 2020
Located at areas throughout the Chicago Pedway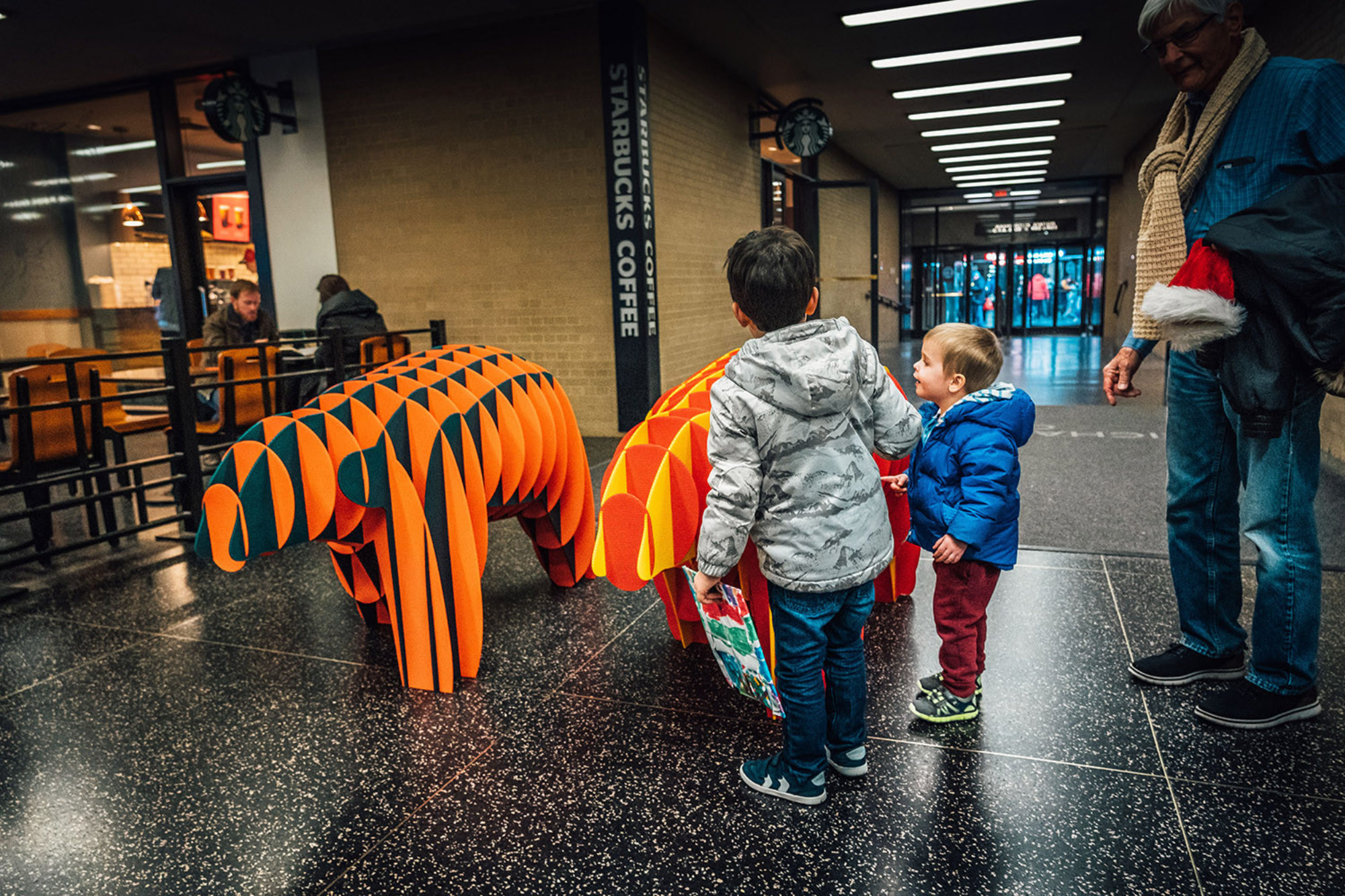 A project of the Chicago Loop Alliance Foundation by artist Jason Scroggin/Scroggin Studio, curated by Space p11.

Massimals in the Loop is a public art installation that places large bear sculptures, or Massimals, around the Chicago Pedway. Massimals are 1:1 design objects that serve as prototypes to examine how physical form can engage the public realm. These constructs are abstractions of animal forms built in the manner of massing study models produced in an architectural design practice.
The Massimals are located in the Chicago Pedway, a network of underground tunnels linking major buildings and transit stops in the Chicago Loop. Presented at a variety of scales, each Massimaldemonstrates a transformation of color as you move around and through the traveling herd distributed throughout the pedway. The Massimals are situated to bring attention to the Pedway's unusual form and features and encourage people to consider the potential of spaces often neglected as merely a means of moving between locations.
Scroggin Studio is an architectural research practice led by Jason Scroggin. The office focuses on the design and realization of projects that present new ways to interact with built form from the scale of the city to interior environments producing internationally recognized and award-winning design projects. Jason also holds a position as an Associate Professor of Architecture at the University of Kentucky College of Design. He received his Master of Science degree in Advanced Architectural Design from Columbia University and a Bachelor of Architecture degree from the University of Kentucky.