In Rocks and Freighters
Projects from Regional Relationships
11 Mar–02 Apr 2019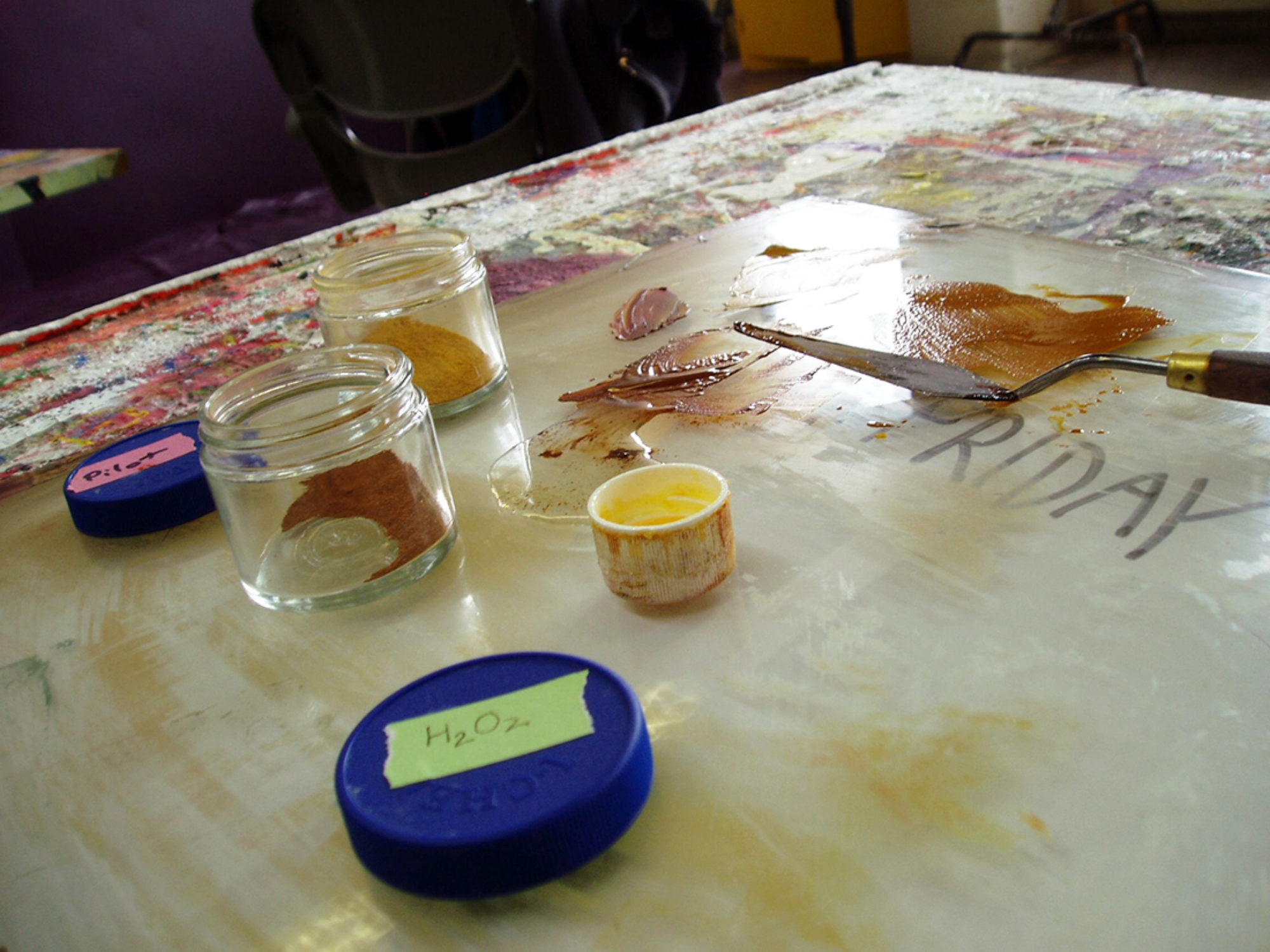 Organized by Ryan Griffis and Sarah Ross, Regional Relationships works with artists, scholars, writers, and activists to create works that investigate the natural, industrial, and cultural landscapes of a given region. It is a platform to re-imagine the spaces and cultural histories around us and an invitation to join in seeing what we can learn—and learning what we can see—by juxtaposing spaces and narratives that are usually kept apart.
Popular beliefs about human geography are typically structured through binary oppositions, such as "urban"/"rural" and "cosmopolitan"/"provincial." Those divisions naturalize synthetic borders and harden political boundaries, obfuscating their cultural function. In contrast, applying a regional lens—for example, through cultural artifacts that can be mailed, research-based media projects, exhibitions, and events—encourages us to think more expansively about the disparate geographies that might exist within space of wide ranging scales, from one small town to continents and oceans.
Featured in this exhibition are projects developed between 2010 and 2015 by Matthew Friday, Claire Pentecost, Fereshteh Toosi & Neil Brideau, Patrick Lichty, and Ryan Griffis & Sarah Ross.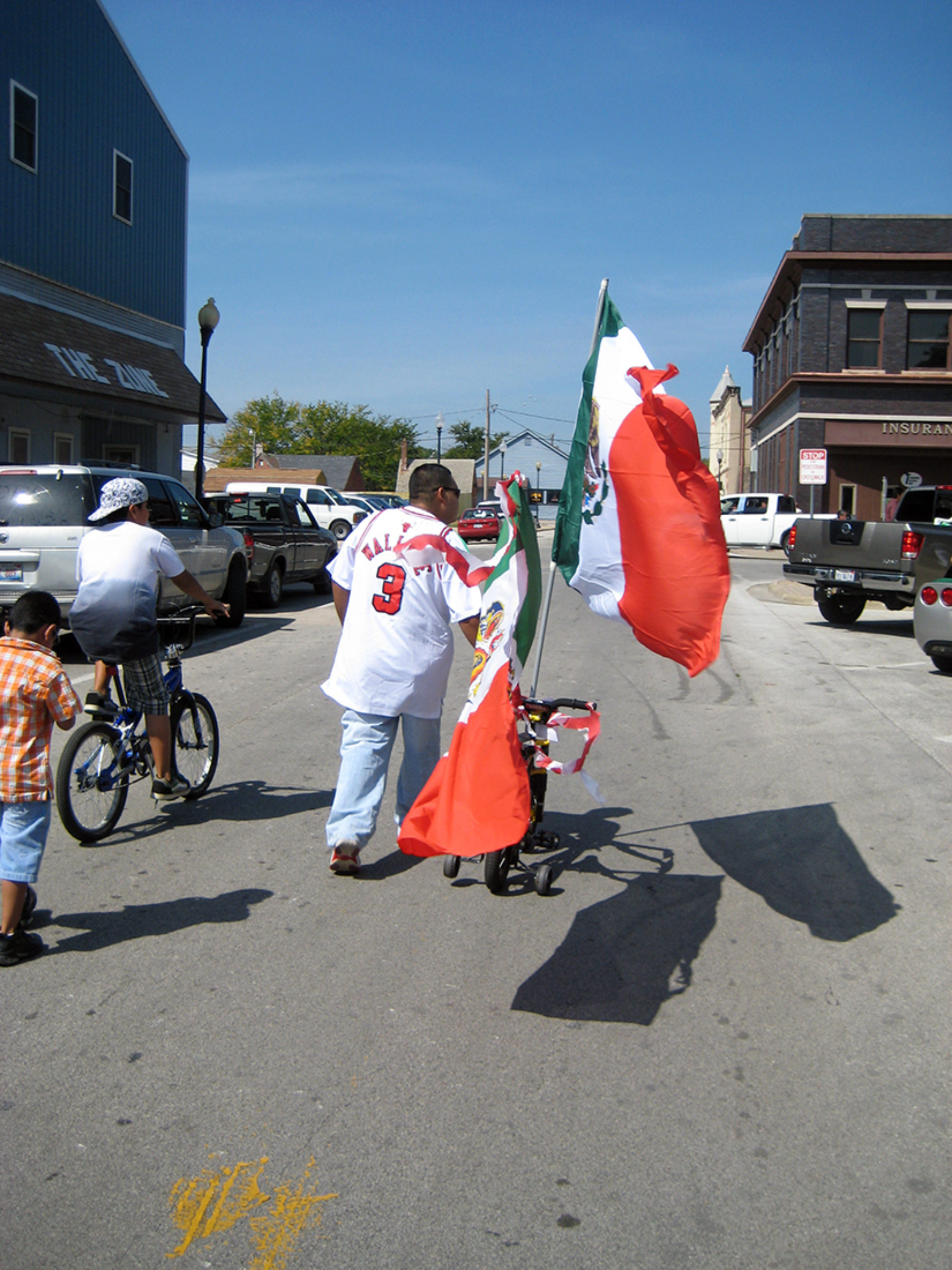 Ryan Griffis is an artist currently teaching in the School of Art + Design at the University of Illinois at Urbana-Champaign. Under the name Temporary Travel Office, Ryan has created work and publications that attempt to use tourism as an opportunity for critical public encounters. The Temporary Travel Office has created work for venues such as the MAK Center for Art and Architecture, Los Angeles Contemporary Exhibitions, SPACES Gallery, Los Angeles County Museum of Art, Links Hall, PS122, LA Freewaves, and the Finger Lakes Environmental Film Festival. His writing has appeared in international print and online journals and in the edited volumes Cities and Inequalities (Routledge, 2015) and Support Networks (Chicago Social Practice History Series, SAIC/University of Chicago Press, 2014). His recent work employs the form of documentary images and writing to address regional political ecologies and extractive agriculture.

Sarah Ross is an artist who works in sculpture, video, and photo and teaches at the School of the Art Institute Chicago. Her projects use narrative and the body to address spatial concerns as they relate to access, class, anxiety, and activism. Sarah also works collaboratively with Chicago Torture Justice Memorials and co-founded the Prison and Neighborhood Arts Project, two large scale cultural projects that work with survivors of police torture and currently incarcerated people. She has co-curated exhibitions at SPACES Gallery (Cleveland), Sea and Space Explorations (Los Angeles), and PS122 (New York). Sarah is the recipient of grants and fellowships from the Propeller Fund, Graham Foundation, the Illinois Arts Council, and Open Society Foundations. Her artwork has been exhibited at the Armory (Pasadena, CA), Gallery 727 (Los Angeles), PS122 (New York), Roots and Culture Gallery (Chicago), Pinkard Gallery (Baltimore), META Cultural Foundation (Bucharest), and the Canadian Center for Architecture (Montreal), among other important venues.

Matthew Friday is an educator, writer, and transdisciplinary artist whose research focuses on the development of apparatuses and systems that examine and provoke new political ecologies. Working both collectively and individually, Friday's research-based projects have taken up issues of urban ecology, watershed remediation, and the history and future of organized labor. He is an active member of the ecosystem research and design collective SPURSE, a recent publication of which—Eat Your Sidewalk, a philosophical cookbook that examines the entanglement of nature and culture through communities that practice subsistence foraging and hunting—was described by René Redzepi, chef and co-owner of noma, as "exactly the kind of philosophical look at foraging that is needed today."
Claire Pentecost is an artist and writer whose poetic and inductive drawings, sculpture, and installations test and celebrate the conditions that bound and define life itself. Her projects often address the contested line between the natural and the artificial, focusing for many years on food, agriculture, bio-engineering, and anthropogenic changes in the indivisible living entity that animates our planet. Since 2006, Pentecost has worked with Brian Holmes, 16Beaver, and many others organizing Continental Drift, a series of seminars to articulate the interlocking scales of our existence in the logic of globalization, and her work has been exhibited work at dOCUMENTA(13), Whitechapel Gallery, the 13th Istanbul Biennial, the DePaul Art Museum, and the Third Mongolian Land Art Biennial, among other venues. She is represented by Higher Pictures, New York, and is Professor in the Department of Photography at the School of the Art Institute of Chicago.
Fereshteh Toosi is a cross-disciplinary artist whose work involves embodied experiences, encounter, exchange, and sensory inquiry. Her participatory projects take the form of guided walks, hands-on gardening activities, and kayak excursions accompanied by audio and video recordings and transmissions. These intimate, contemplative performances take place in natural settings such as gardens, parks, and waterways. The live events often result in the creation of small sculptures, short films, installations, scores, and poetry. Fereshteh is an active member of the Association of Forest and Nature Therapy Guides and the American Horticultural Therapy Association, and she holds a certificate in Environmental Urban Design from Archeworks in Chicago. She is currently an Assistant Professor in the Department of Art + Art History at Florida International University.
Neil Brideau is an artist who makes and distributes independent comics. He runs the indy distro Radiator Comics and is a co-founder of the Chicago Zine Fest and Chicago Alternative Comics Expo (CAKE).
Patrick Lichty is an animator media artist, curator, and theorist exploring how media shape our perception of reality as well as the borders between the digital and the material. He is best known for his work with the virtual reality performance art group Second Front and as the animator of the activist group The Yes Men. He has presented and exhibited internationally at numerous biennials and triennials (Yokohama, Venice, Performa, Maribor, Turin, Sundance) and conferences (ISEA, SIGGRAPH, Popular Culture Association, SLSA, SxSW). His book Variant Analyses: Interrogations of New Media Culture (2013) was published by the Institute for Networked Culture, and his work is featured in key books on virtual and augmented reality, including The Oxford Handbook of Virtuality (2015). He is Assistant Professor of Animation/Multimedia at Zayed University, UAE.