Face Nature
Madeline Schwartzman
20 Aug–22 Sep 2020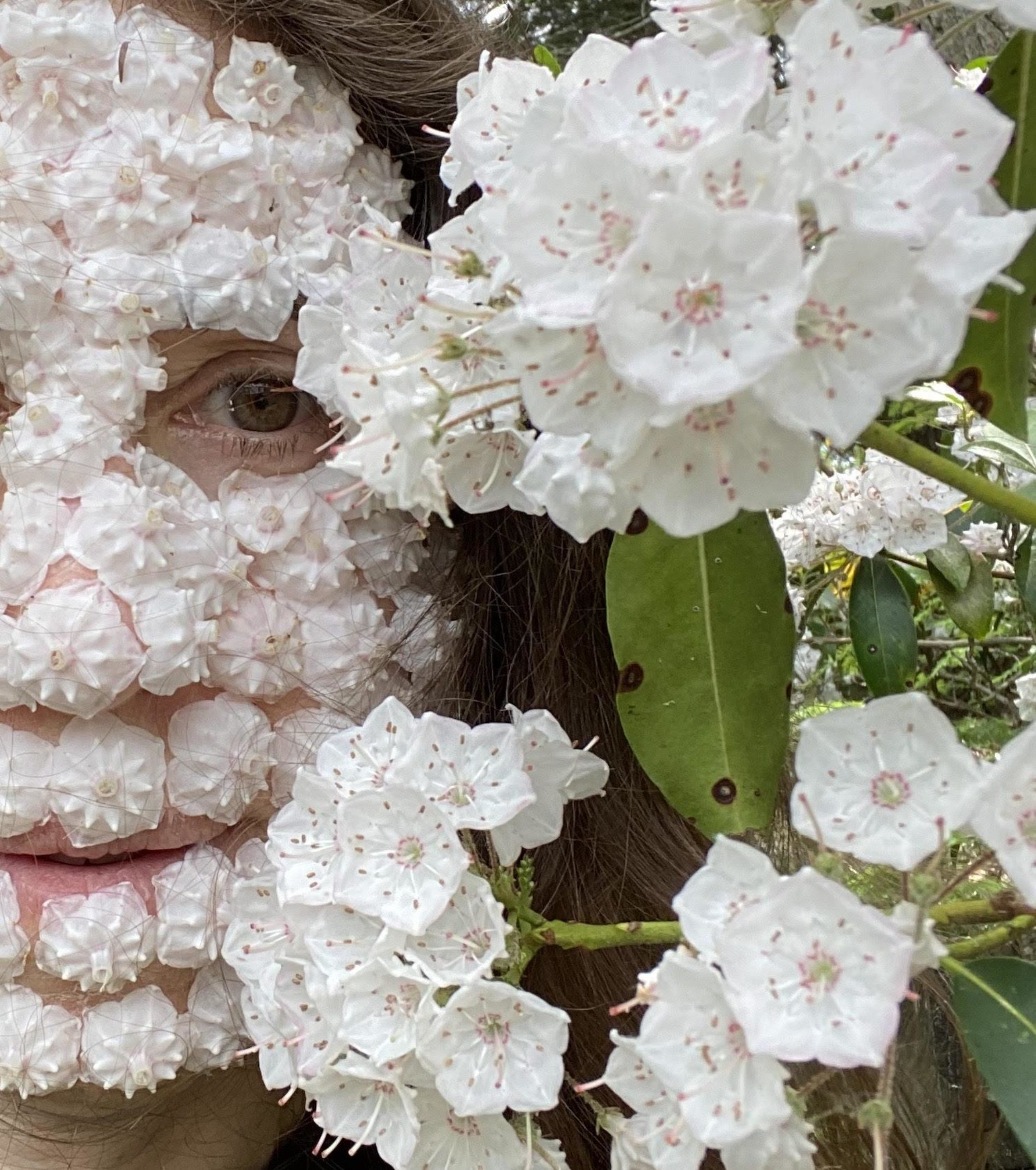 Madeline Schwartzman is a New York City writer, filmmaker and architect whose work explores human narratives and the human sensorium through social art, book writing, curating and experimental video making. Her book See Yourself Sensing: Redefining Human Perception (Black Dog Publishing, 2011) is a collection of futuristic proposals for the body and the senses. See Yourself X: Human Futures Expanded (Black Dog Press, 2018) focuses on the human head—presenting an array of conceptual and constructed ideas for how we might physically extend the head, mind, and brain into space.
Schwartzman's experimental art practice, Face Nature, is a seasonal art practice that explores local ecology, hybridity, the environmental crisis, and the future of humans. Face Nature brings humans in close proximity to locally foraged plants, with installations on the human body that form uncanny hybrids and present a vehicle for mutual subjectivity. The aim is to create a crack in human awareness, to serve as an antidote to passivity and inaction surrounding the future of nature, and to shift the perceived hierarchy between humans and other forms of nature.
Schwartzman presents Face Nature workshops around the world, including upcoming at Mediamatic, Amsterdam, and recently at the California College of Art; the Cranbrook Academy of Art, Michigan; Baltan Laboratories, Eindhoven; The American School Madrid; and IAAC, Barcelona. Her films and videos have screened in festivals and venues in the US and abroad. She is a long-term faculty member at Barnard College, Columbia University, and at Parsons: the New School for Design.