F=D
The Chicago Embassy of the Wrong Biennale
27 Jan–28 Feb 2020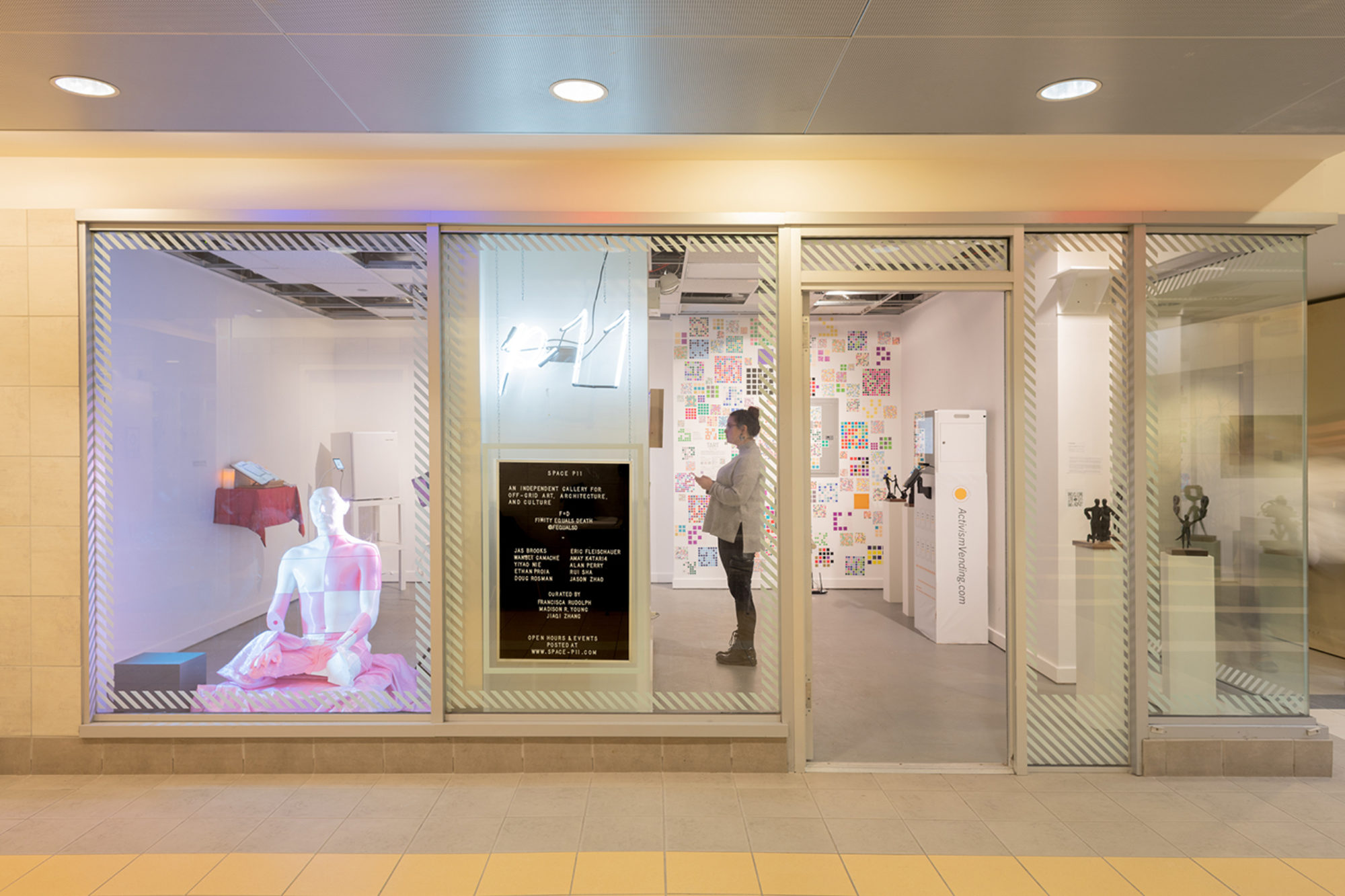 Fixity Equals Death

Works by Ethan Proia, Rui Sha, Eric Fleischauer, Yiyao Nie, Alan Perry, Doug Rosman, Jason Zhao, Jas Brooks, Wanbli Gamache, Amay Kataria, Snow Xu; Performance Events by Sid Branca, Wanbli Gamache, and Eduardo F. Rosario
Curated by Francisca Rudolph, Madison Young, and Jiaqi Zhang

Fixity Equals Death is a group exhibition exploring the humanity of digital and other new media art. Taking place both online and at the gallery Space p11, in downtown Chicago, this two-component exhibition features work by forward-thinking artists assessing the contemporary condition of digital media in relation to surrounding culture. Fixity Equals Death is part of the fourth iteration of The Wrong, the largest and most comprehensive biennial of digital art today.
The internet has become a hyper-globalized terrain enveloped by digital colonialism. By encouraging us to expect instant gratification through the monopolization of data, the current state of the internet threatens to obliterate peripheral cultures and hinders the development of new modes of expression. This problem is not limited to the digital realm, as it directly affects our physical world.
Fixity Equals Death addresses the peripheral cultures that inhabit digital and physical landscapes. Taking advantage of the internet's nomadic networks and non-linear structure, the exhibition illuminates the links and nodes that form complex systems of communication. Artists comment on the visible and invisible aspects of these networks by connecting digital artwork to people, showing that physical and digital environments are not mutually exclusive.
Fixity Equals Death also reflects on the fact that digital art must be in constant motion to survive. Like the internet itself, new media art is dynamic, and it continuously adapts to change in order to circulate across platforms. To illuminate this perpetual motion, the exhibition takes place in both an online "pavilion" and an offline "embassy." Works featured in the show explore mixtures of real and virtual life, and most of those showcased in the online pavilion are also designed to inhabit the physical embassy at Space p11. Embedded within the Pedway, a network of pedestrian tunnels threaded through downtown Chicago, Space p11 becomes a hub where visitors can escape winter cold and immerse themselves in alternative worlds.
Through its virtual and physical platforms, Fixity Equals Death invites us to question reality both in isolation and with others and to explore how we inhabit digital landscapes in real life.
Fixity Equals Death can be accessed online from November 1, 2019, to March 1, 2020, at thewrong.org, or through a direct link at https://holihollyday.github.io/fixityequalsdeath/index.html
Photos by Nathan Keay