Double Bind
Melissa Pokorny and Julia Hechtman
08 Apr–30 Apr 2019
Melissa Pokorny and Julia Hechtman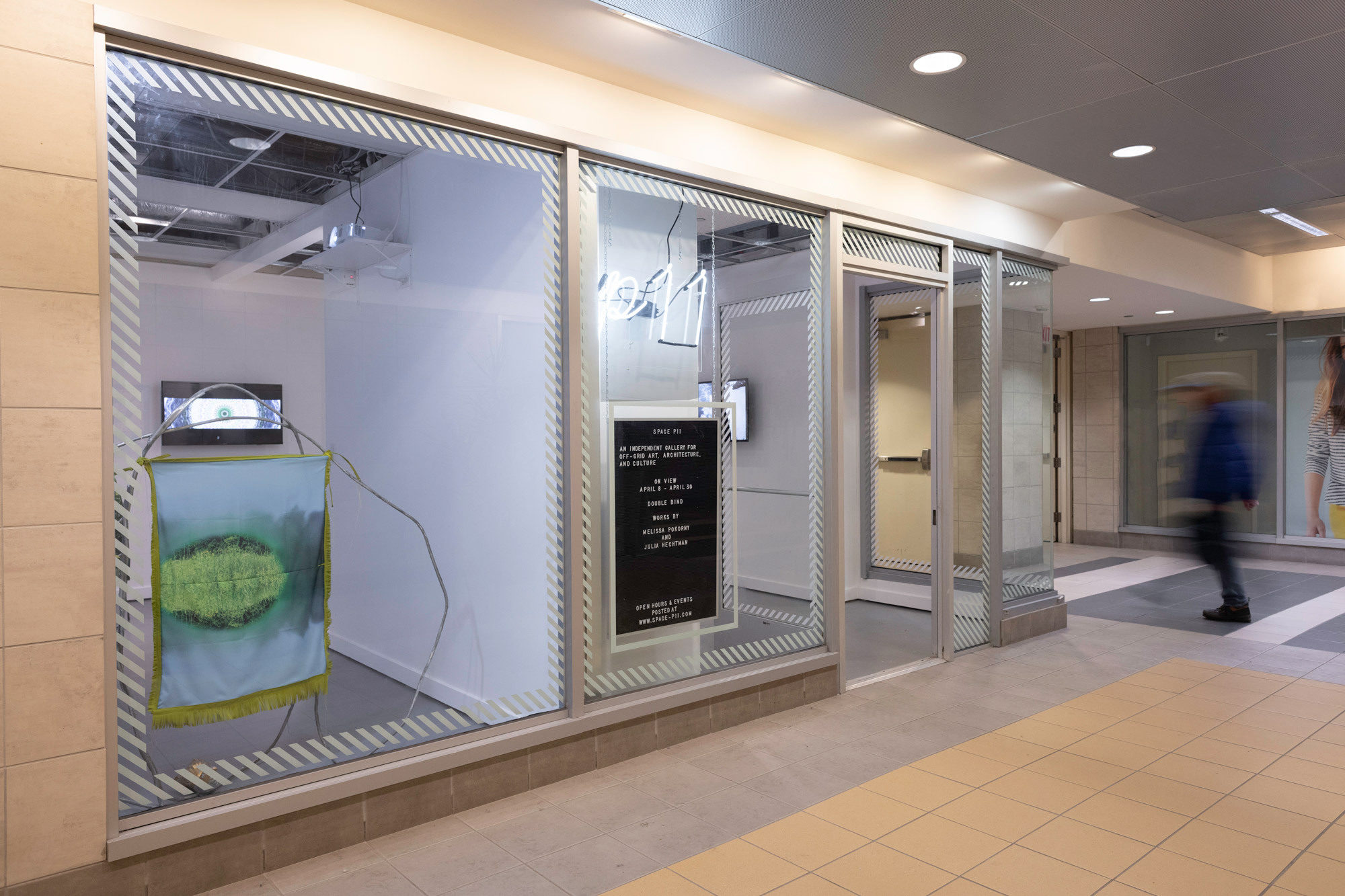 Melissa Pokorny's work focuses on the sense of place and its role in structuring memory and identity. Her large-scale sculptures, mixed media tableaux, and installations incorporate fragmented images of landscape and nature that highlight contested spaces, edges, and boundaries between human and non-human worlds. In recent years, travel and residencies have played a pivotal role in the development of Pokorny work. She walks as a way to explore landscape, history, use, reclamation, and biodiversity. In summer 2017, she had a month-long residency at the Ragdale Foundation, in Lake Forest, IL, walking daily through the fifty-acre prairie there and taking photographs that amplify the act of looking, seeing, being-with, being-in, just being. Pokorny is a Professor in the School of Art + Design at University of Illinois in Urbana Champaign.
• http://www.melissapokorny.com

Julia Hechtman is a visual artist who makes works dealing with issues of agency and control, absence and presence, and real-time experience in her multi-faceted studio practice. The natural world features prominently in her works, which has allowed her to travel extensively and to contemplate the familiar in new ways. Her favorite place to go is Iceland, and for the past several years she has been taking students there for an immersive and intense video production Study Abroad. Hechtman received her MFA from University of Illinois at Chicago and her BFA from Syracuse University. She is currently a Fulbright Scholar in Reykjavik at Lístaháskolí Íslands, where she is working as a visiting professor while also conducting her own research into the roles of landscape and memory in identity production.
• http://www.juliahechtman.com
Photos by Nathan Keay