Interior Landscape Residency
Data-Spaces
Ethan Sass Proia
11 Nov–22 Nov 2019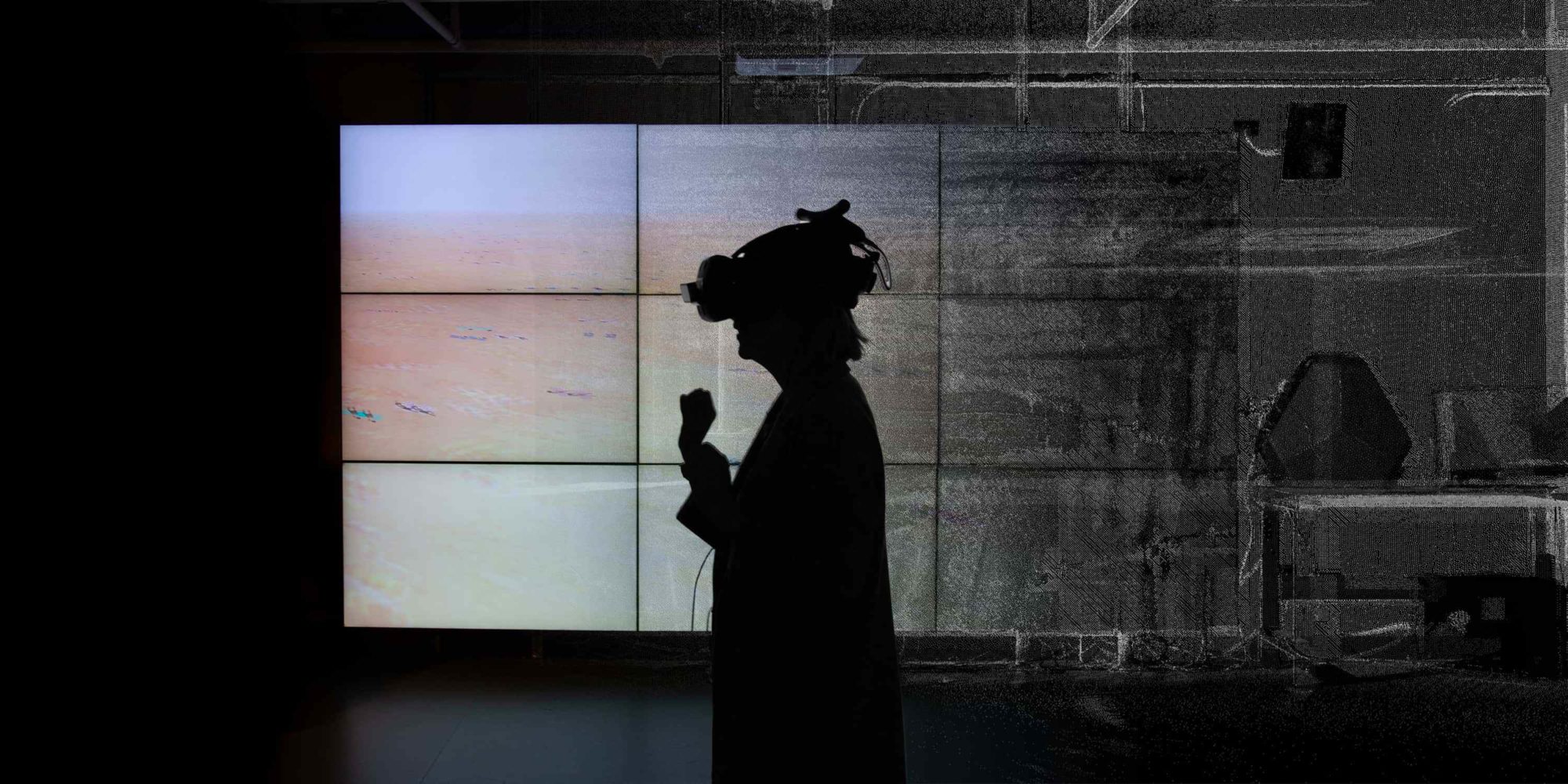 Data-Spaces
Ethan Sass Proia in Residence

What does it look like to remember? Data Spaces is an ongoing research-based exploration of space, time, and spatial memory. Using LiDAR scanning, photogrammetry, and other reconstruction techniques, I've been compiling a spatial archive; a three-dimensional, interactive collection of time and space.
After months of exploring my archive, I feel that I have successfully augmented—even enhanced—my memory. These reconstructions have become true spaces; memories in and of themselves. The reconstructions have begun to serve as a kind of trigger for my own memories in a much more immersive way than any two-dimensional photograph or video could. The inherent nature of 3D reconstructions make them a much more potent and detailed memory trigger. We are spatial beings—we exist and experience in three- dimensions. Why should our memories be any different?
My research expanded beyond my personal experiences and into cultural memory. Can we communicate our memories of space to others? By creating spatial reconstructions from historical footage, cinema, NASA imagery, social media, Internet videos, and other mined media, I'm tapping into global spatial memory; to recover and archive memories from across time and space.
Perhaps we can remember a time we've never been or a place we'll never go.

While in residence at Space p11, Proia will be creating and contributing an archive of the unique and enigmatic Chicago Pedway; an Interior Landscape rich with contemporary cultural memory. The Pedway is a shared network of tunnels that run beneath the Chicago Loop, unifying businesses, restaurants, government facilities, transit hubs, residents, tourists, students and commuters. This archive may in the future serve as a glimpse into the systems of our contemporary world – the remains of a landscape that will one day too exist only as a memory.

Ethan Proia is a media artist, researcher, and technology theorist inspired by his deep fascination with scientific and spiritual phenomena, science fiction, and the mechanisms of the natural world. His research- based interactive experiences explore human presence, control, space, and time through tracking, scanning, and spatial reconstruction technologies. He uses light projection, sound, virtual, augmented, and mixed reality, 3D simulations, physical computing hardware, and photographic media to communicate his ideas. Ethan's research investigates the convergence of digital and physical spaces, technological paradigm shifts in human-computer interaction, and environmental interface. He is currently showing in galleries across Chicago, IL, self-publishing his theories, and pursuing his BFA in Art & Technology Studies at The School of the Art Institute of Chicago.
Details on Interior Landscape Residencies at Space p11 can be found at www.space-p11.com/irl