Interior Landscape Residency
Tumbleweed Rodeo
16 Mar–20 Mar 2020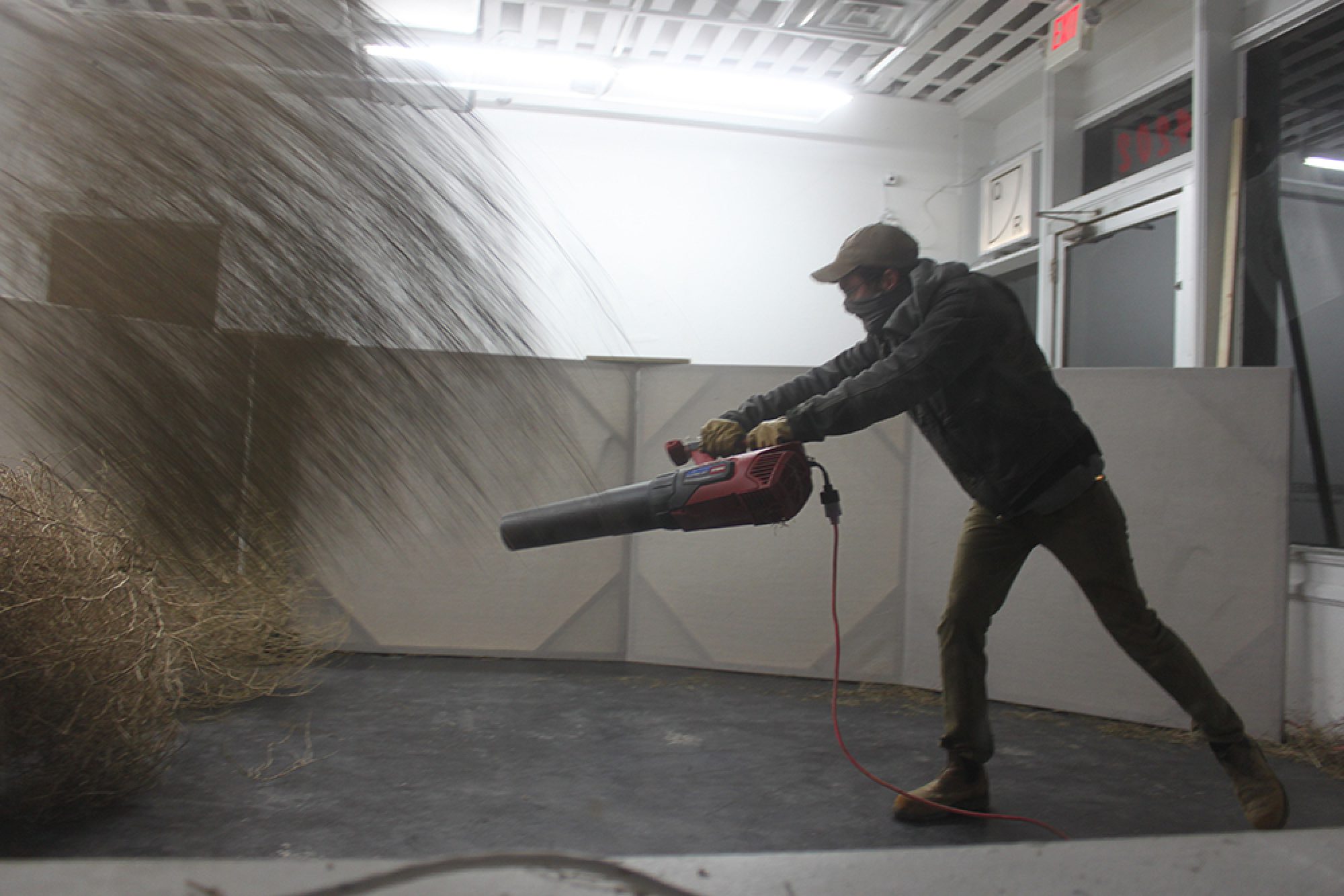 The third edition of a traveling exhibition Tumbleweed Rodeo at Space p11 will bring tumbleweed from West Texas to the interior landscape of the Chicago Pedway for a week of automatic drawing and "rodeo performances."
Students from Texas Tech University in Lubbok, TX, will partner with students and faculty from The School of the Art Institute of Chicago to completely mask the interior of the gallery, let the tumbleweeds mark them with paint, and then take these "building patterns" back to Lubbock, where they will recreate them at 1:1 scale out of tumbleweed and adobe. These tumbleweed and adobe pavilions will be built on the campus of the Louise Hopkins Underwood Center for the Arts. There, artists Aziz and Craft will be hosting a number of collective construction events, and inviting the community in to learn, make, and build with them.
A public rodeo event will be held in the Pedway at the closing of the residency, from 6-9pm Friday, March 20.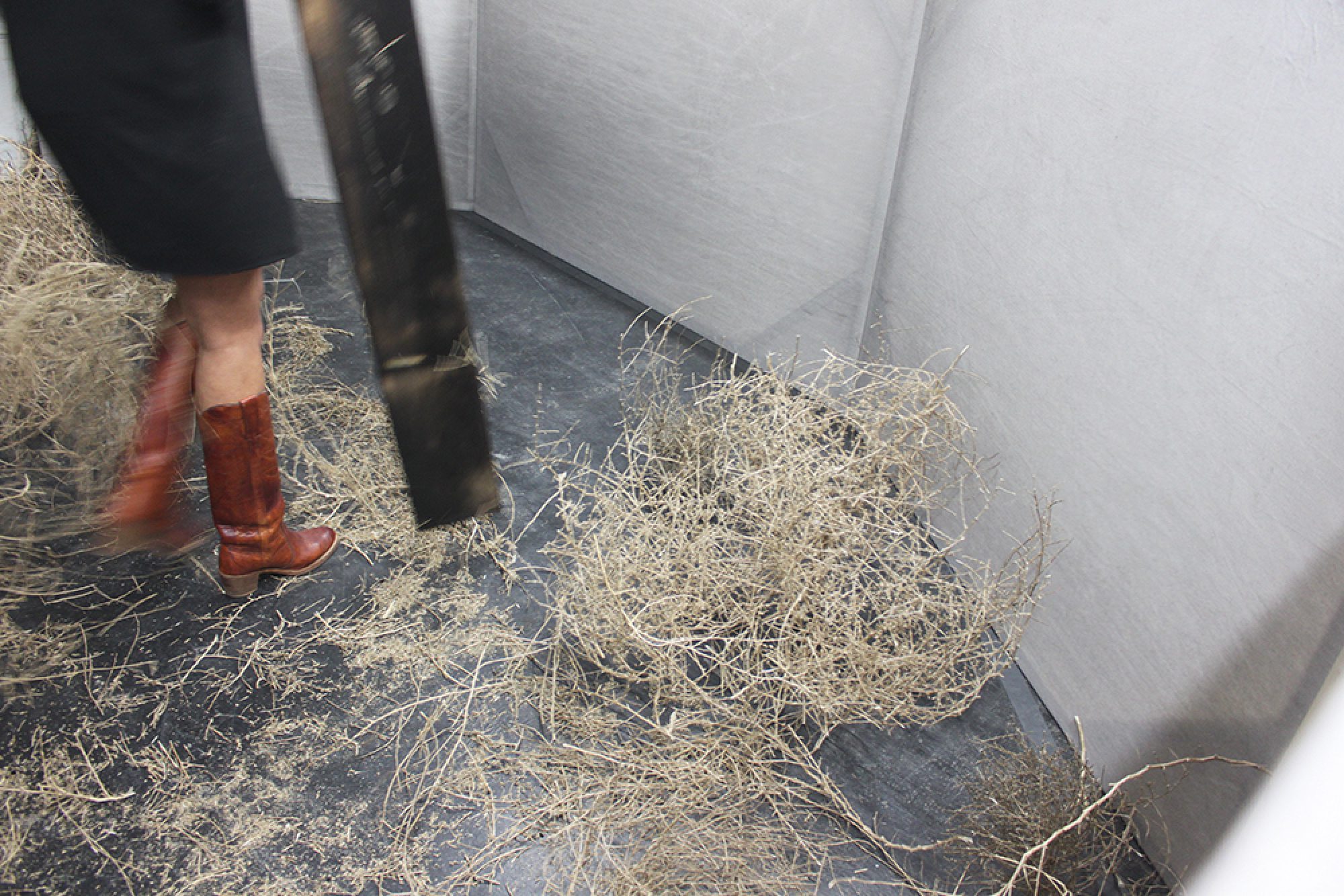 Sarah Aziz is an architectural designer and educator from Halifax, UK. She holds a B.Arch from Liverpool John Moores University and an MArch from The School of The Art Institute of Chicago. Sarah has practiced in offices in Leeds, Sydney, and Tokyo, and currently teaches at Texas Tech University.

John Robert (Jack) Craft lives with his family on a commercial cattle ranch in the Texas Panhandle. The ranch is located 70 miles south east of Amarillo, Texas. His art work consists of solid cast-iron sculpture and prints that are made utilizing his sculpture as a tool to create abstract images that reflect the mass and the dimensions of the sculpture.
Details on Interior Landscape Residencies at Space p11 can be found at www.space-p11.com/irl