I(R)L: Interior Landscape Residencies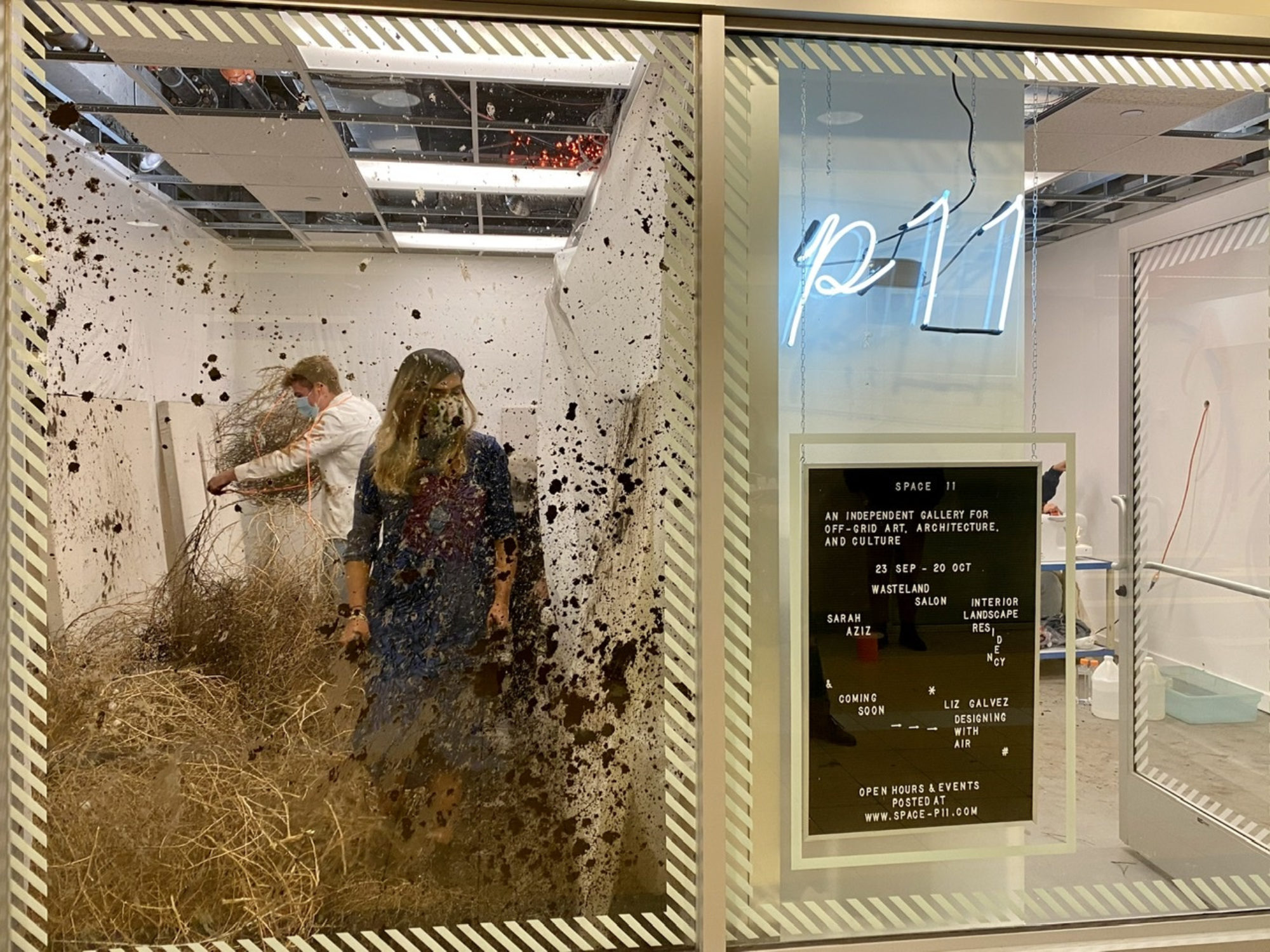 Interior Landscape Residencies

"Interior landscape" is a synonym for the garden and a metaphor for both the architectural interior and the human mind. Yet, landscapes are inherently extensive—at once relational, outwardly directed, and inconclusive—and interior landscapes present a spatial conundrum as contained conditions that exceed the limits of their enclosure. To explore emerging themes in interior landscape, Space p11 hosts I(R)L: Interior Landscape Residencies, an ongoing program of short-term, site-based creative practice and exhibition opportunities in our gallery in the Chicago Pedway.
I(R)L is a studio residency for individuals based in Chicago, whether permanently or temporarily. Working in the media of their choice, participants address interior landscape in order to test its implications for specific practices. Residents have access to Space p11 during Pedway hours (Monday-Friday 9am-7pm; Saturday 10am-5pm) for terms of two to four weeks and will share work with the public through open visits during the residency or exhibition after. Participants retain the rights to all work created during the residency.
in 2021 Interior Landscape Residencies are supported by grants from the Graham Foundation for Advanced Study in the Fine Arts and by the University of Illinois Urbana Champaign Department of Landscape Architecture. Residents receive a $1000 stipend to support the production of their work.
To enquire about the residency program, write info@space-p11.com