The Place of Place
How Space p11 is responding to the COVID Outbreak
01 May–30 Apr 2021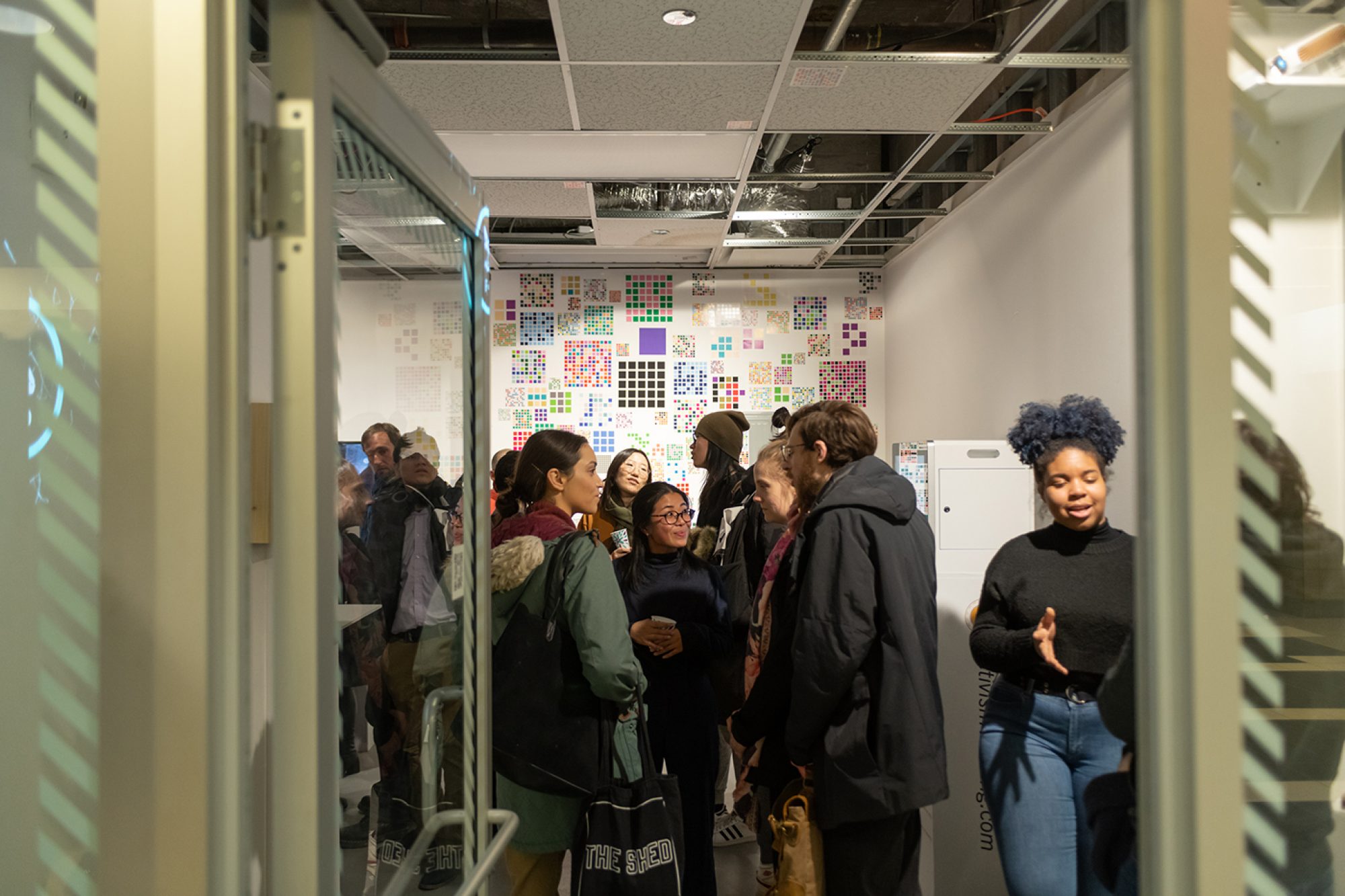 In response to the COVID outbreak in the spring of 2020, Space p11 postponed six programs: three residencies and three exhibitions planned for our gallery in the Chicago Pedway. The outbreak coincided with the end of our lease, posing both a challenge and an opportunity in our second year of operation: how to continue this project which was fundamentally about chance encounters of people, work, and ideas?
Over the first few weeks of the Illinois stay-at-home order, we considered alternative formats including virtual exhibitions and forums. During that time, we were observing the responses of institutions around the world—and spending a tremendous amount of time in virtual conversations with students and colleagues. It quickly became clear to us that these were sufficient, but they could not take the place of place.
In May, we successfully negotiated a new and more flexible lease on our gallery, allowing us to commit to holding exhibitions and hosting residencies beginning in the fall of 2020, if possible, and continuing through 2021. Whether as a small gallery or a large vitrine, whether on a busy passageway or in a deserted basement, we declared ourselves too small to fail. With this confidence, we made a decision, really the only one: risking commitment to propinquity, to our community in the pedway, to our existing community of exhibitors and residents.
Interior Landscape, the theme of our work this year, could not be more relevant. Over the coming months, we will continue to support the Liz Gálvez, the Landscape Zine Reading Room, and Madeline Schwartzman as their projects develop. We will be using our virtual platforms to share their work, but this will supplement, not replace, their upcoming exhibitions. We will continue to dialogue with Sarah Aziz and Jack Craft, Austen Paul Brown, and Alex Priest through August in anticipation of the residencies they will undertake in the Pedway in the coming year.
Our residency program remains open for applications, and we are actively soliciting exhibitions for the fall of 2021 forward. You can learn more about these opportunities and the work in process by our exhibitors and residents at www.space-p11.com or on Instagram at @acuteanglesinc.
We look forward to seeing you in the Pedway soon!
David and Jonathan
Directors, Space p11